Everyday we create a history. Let's start documenting that unprecented time we are living together. The State Archives in Warsaw with the Head Office of State Archives invite to participate in the project "Pandemic Archive A.D. 2020. Social collection of documents during the epidemy of Coronavirus (Sars-Cov-2)".
---
On March 23 the State Archive in Warsaw hosted a delegation from the Iraq's archives, represented by the Head of the National Library and Archives in Iraq – Mr. Alaa Abo Al Hassan Esmail. We have got a pleasure to show our quests some records from the collection of 72/25 Warsaw Reconstruction Office ("Biuro Odbudowy Stolicy"), about the destruction of the city and its rebuilding.
---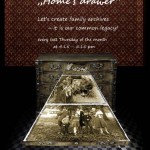 Dear Sir / Madam, We would like to inform you that our genealogical consultation "Home's drawer" planned on March 29, 2018, is canceled due to general renovation in our archive. We would like to apologize for the inconvenience and invite you for our next meeting on April 19, 2018
---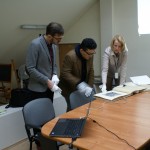 On January 26, 2018, Professor Tomoki Takeda from the Daiko Bunka University in Tokyo visted the State Archive in Warsaw. Professor Takeda is currently teaching History of Japanese Politics and Diplomacy, International History and Japanese Politics at Daito Bunka University, Department of Political Studies, Faculty of Law. His research interests is also closed to documentation and archiving of historical materials of modern Japan.
---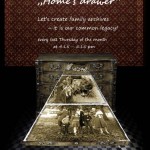 We would like to invite everyone interested in genealogy and their family archive. Our archive is open for everyone who wants to start his or her research, on the last Thursday of every month. We will teach about record preservation and explain how to start your home archive. Our staff will help start your genealogical journey. Do your research together with us!
---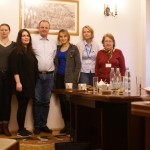 On November 27-29, 2017 representatives of  Opplandsarchiver Aveling Maihaugen in Lillehammer visited Polish institutes as a part of the bilateral program. This visit was preceded by the delegation of Polish archivists on November 20-21, who acknowledged with Norway's archival organization. Our guests had an opportunity to familiarize themselves with the activities of the Central Archives of the Historical Records in Warsaw, the National Digital Archives and the State Archive in Warsaw.
---